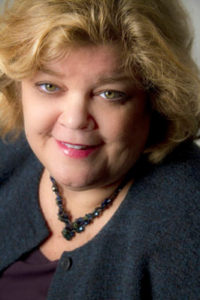 "Your Vission will become clear only when you look into your heart. Who looks outside, dreams; who looks inside, awakens."
–Carl Jung
Astrology became Anne's passionate obsession in 1994!
In addition to consulting for her clients, Anne teaches classes, workshops and speaks to groups.  She loves to travel to speak to groups interested in Astrology and metaphysics. Anne is certified by the three major astrology organizations in the United States. She is certified by the National Council for Geocosmic Research (NCGR) as a Level 3 Astrologer. She is certified by the American Federation of Astrologers (AFA)  as a PMAFA. She is internationally certified by the International Society for Astrological Research as an ISAR-CAP.  She is a member of AFAN, AFA, ISAR, NCGR and OPA astrology professional organizations.
Anne's articles appear in various publications: The Ingress, Gaia, and The NCGR MemberLetter. Anne has volunteered in the Astrology Community since 1995.   Anne currently serves as a director for the C. G Jung Foundation in NYC and Treasurer of OPA, the Organization for Professional Astrologers.
Every week, Anne has a solo internet podcast radio show, Anne Ortelee's Weekly Weather, where she discusses the upcoming planetary energy on Sunday evenings at 6:30 pm.  With her "Access Astrology" co-hosts, Mark Wolz and Heather Roan Robbins, Anne records a weekly podcast of the upcoming "Cosmic Weather" on Wednesday evenings at 11 pm which also takes calls from listeners with questions about their charts.  Anne and Michael Colberg, a psychotherapist, have a talk show, Scorpios Talking: Engage, Outrage, Courage; where they discuss how to harness your outrage and engage your courage to make a difference in the world on Thursday mornings at 10 am.  All of these shows are available for download on iTunes, Podbaby or as podcasts hosted online by Blogtalkradio.com. You will find links to the podcasts on this website's sidebar as well as links to interesting podcasts.
Prior to discovering astrology, Anne had a corporate career.  She was a business analyst (3 years), computer programmer (5 years), technical software saleswoman (7 years) and owner of her a computer consulting firm (9 years). She worked (4 years) for America's second largest beverage firm, traveling across America, installing a computer system that keeps track of every vending machine, visi-cooler, and fountain in America!  Anne graduated from St. Bonaventure University with a B.S. in Psychology and minors in Biology and Philosophy and reads constantly!!
Anne believes astrology helps a person understand the seasons, phases and cycles of their lives. Working with Anne, her clients and students learn techniques to integrate their unique natal energy patterns. They figure out how to harness and drive their own cosmic maps, understand and master life patterns, and work with their problem areas productively. Anne's focus is always on how to create your best life using the planets and their energies as helpful tools described by your chart.
Anne is available in person, by skype or phone for private consultations. Please e-mail [email protected] or call 212-879-2766 to set up an appointment. You can book your own appointment using her online scheduler.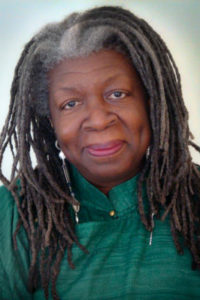 "I am here for the balance of things."
A contemporary soul alchemist, teacher, healer and mediator who shares her gifts of vibrational and spiritual transformation to assist clients as they courageously and compassionately explore and embrace the majestic adventure of their lives.
JeMaja answered the call to the metaphysical, spiritual and magical realms at a very early age, nurtured by a family who viewed all life as sacred. Growing up, she observed and learned how to live in harmony with the surrounding and supportive elemental energies of the animal, plant and mineral kingdoms.
Her parents recognized what she had from a very early age: the ability to help others with her emerging psychic and intuitive skills, blended with her sense of humor and loving playfulness. As she matured, she began actively developing and sharing her gifts from spirit with others who sought new ways of looking at their lives and living with a sense of purpose.
Her profound devotion to the Healing Arts, which she has studied for the past 22 years, is reflected by her sustained passion and commitment in guiding others as they excavate and embrace the essence of all that is truly important and necessary in their lives.
In her direct, no-nonsense but compassionate approach, she utilizes a variety of healing modalities, alchemical, energetic and shamanic techniques to assist her clients as they reconnect to their wisdom and determine what is needed to restore balance and strengthen their energetic vitality.
"My work is Alchemy for the Soul — sharing simple and effective ways to transform. Because what we say, how we think and what we do translates into who we become. It reflects who we are in the world." –JeMaja
After years of study, self application, combined with her extensive experience as a corporate executive, and working with clients in private practice, she came to realize two things: she did not want to study physical chemistry and build a laboratory but rather to create — based upon hermetic principles ('as above, so below " & "as within, so without") — a soul laboratory to pursue metaphysical alchemy - the transforming of heavy "leaden" consciousness into a higher frequency and functioning "golden" consciousness.
Her role as an alchemist, is to help clients identify current states of inner consciousness, any toxic thought patterns that may be stumbling blocks, how to transmute negative energies and recognizing and shielding themselves from undesirable influences that can deplete their creative force.
While this work is not difficult, it does require a willingness and willpower to follow the formula: Awareness + Intention + Commitment = Outcome
Working as a team, she helps her clients attune to the frequency of their own inner peace, finding depth and richness in life and in their interactions with others.
This ability to shine on those around us is something that can be achieved. We must learn to transform our energy. This is how we can bring the magic back into our lives and our environment.